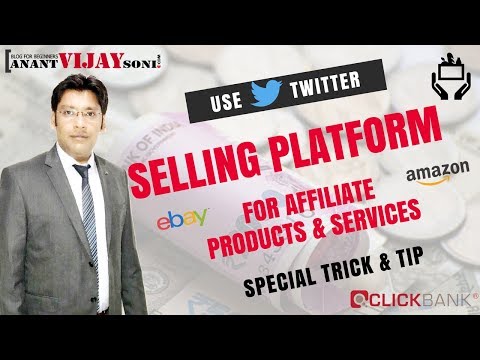 Today I going to discuss… How to Use Twitter as a Selling platform. You can sell any affiliate products as well as your own products. You can also promote Clickbank products, vCommission offer & deals, Amazon, Flipkart & all Affiliate products & services.
Using Twitter is fun and relatively easy, especially when you're selling. There are a lot of things you can do on Twitter to let its users know of your products/services and successfully convert inquiries into new customers. Twitter is one of the largest social networking platforms, if not the largest on the internet.
---
Please Like and share this video with your friends & Family. Subscribe our channel for Latest Updates.
---
JOIN OUR NEWSLETTER
---

No Spam. Ever!
You can unsubscribe any time — obviously.
---