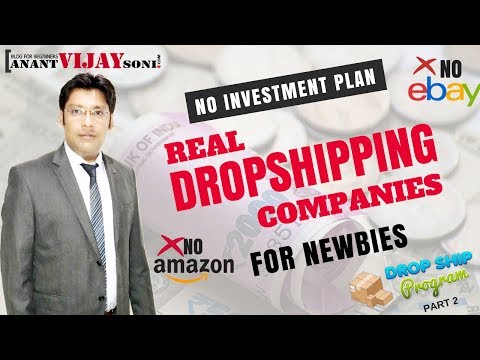 Today I going to discuss… Real Drop Shipping Companies in India for New Newbies, small owners, and beginners. These all companies provide products in CSV formats and you can easily import products into any store, like Woocommerce Store, Amazon, Flipkart, eBay Store.
Please watch the video till the end to get complete information about Dropshipping companies.
Top List of Dropshipping Companies in India:
Meesho: Meesho is a #1 best reselling app in India, trusted by 10,00000+ Resellers. You can start sharing Meesho's wholesale price products (e.g. suits, kurtis, kurtas, jeans, shirts, sarees, jewelry, beauty products and much more) in your WhatsApp and Facebook groups.
Printrove: Printrove is a white-label drop shipping solution for brands and companies to have phone cases printed on demand with no branding.
Products: T-shirts, Phone Caes, Mugs, Notebook, Poster, Coasters and Mouse Pads
India Dropshipping: Get Best possible Price for an even single product you purchase. All Prices are excluding Shipping. You will need to add shipping costs to product prices before you sell. They Dropship All Products. they have a wide range of products.
Ali Express Dropshipping: Online shopping for the latest electronics, fashion, phone accessories, computer electronics, toys and more.
GlowRoad: Glowroad is also a Work from home, Earn money online by reselling products on WhatsApp and Facebook. You can start earning by-product reselling, but if you are joining this network as a referral or affiliate, you can not earn more than Rs.1000 in a year.
Aone Quality Dropshipping: Aone Quality Dropshipping is small but with good products and you can earn a lot of money with drop shipping Products.
Products: Clothing, Phones, Computer, Consumer Electronics, Jewelry, Furniture, Bags, Toys, Watches and Much more.
---
Please Like and share this video with your friends & Family. Subscribe our channel for Latest Updates.